TTTTTT
27 August 2021
to
30 August 2021
CEST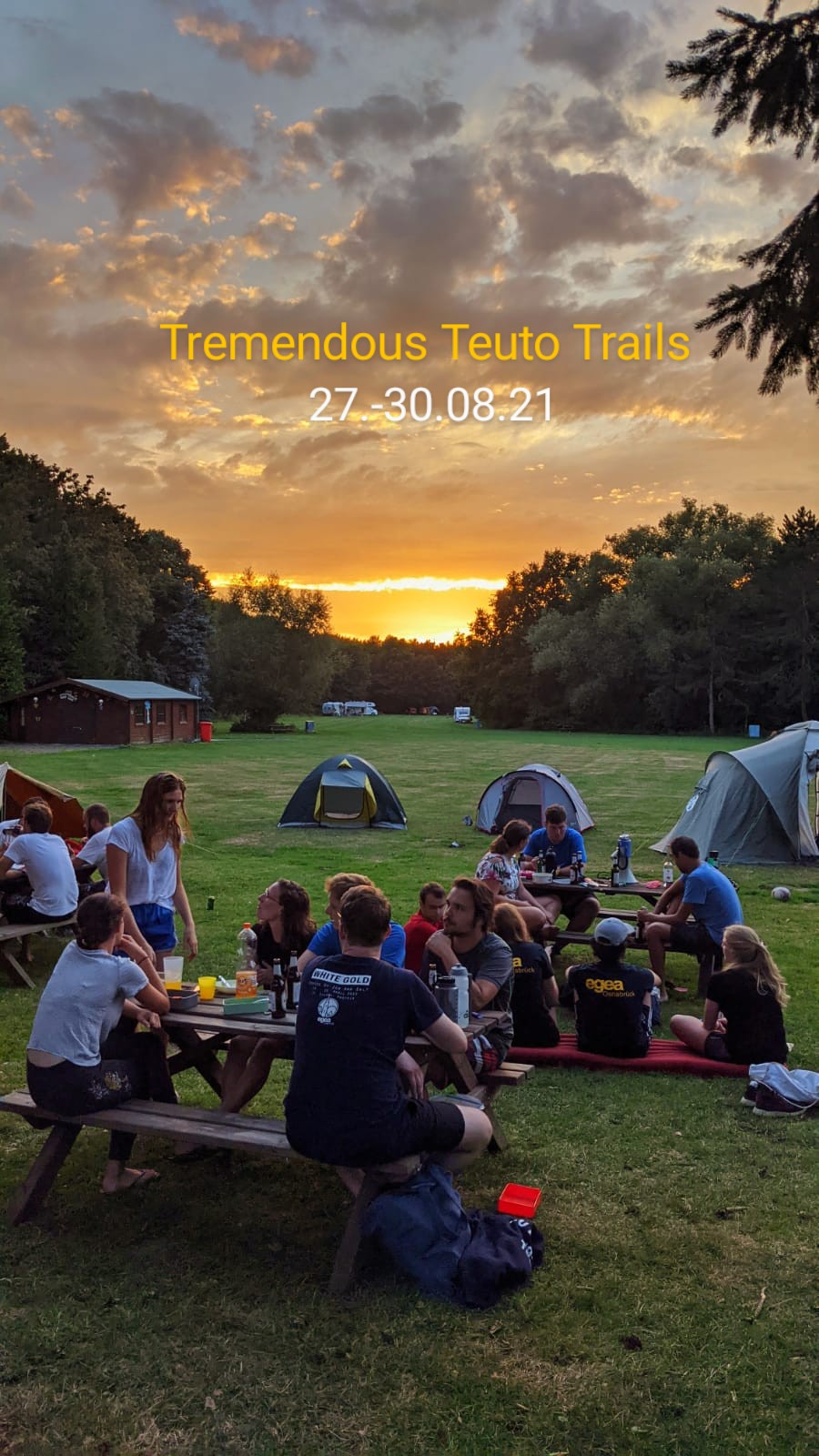 Welcome to this year's edition of TTTTTT – also known as Tremendous Teuto Trails Twenty Twentyone – hold on, isn't there one T left? What does it stand for? Well, the only way to find out is to attend TTTTTT. So save the date: 27.- 30.08.2021.
Osnabrück has once again decided to organise our annual hiking event through the Teutoburger Forest. Due to Covid-19, we could not find many available campsites – therefore, we have decided to just stay at one campsite this year. Some of you might know it already, since we spent the last Teuto Trails there as well. Our campsite also has a big lake in which you can take a swim after our hikes. The program will consist of daily hikes and additional fun things, so you can simply leave your heavy backpacks at the campsite.
We will meet on Friday, 27.08.21 in Lengerich, which you can reach by train. From there, we start our hike to the Teutoburger Waldsee. You will have to bring the usual hiking equipment (tent, sleeping bag, sleeping mat,…), but we will also send you a packing list. You can have a look at the campsite on this website: https://www.teutoburger-waldsee.de/#home
On Sunday, we will all return to Osnabrück and spend the night from Sunday to Monday in Osnabrück. This evening will consist of a fun pubcrawl in our beautiful city, where you can stay at the hosts and have a lovely day before it is time to say goodbye! So we will be at the campsite for two nights and one night in Osnabrück! If you are interested in joining a fun weekend with 30 EGEAns from all over Europe, register for our event!
Once registration closes, you will receive more detailed information in the mail. The entire weekend will cost 40€ for you.
---
Even though the restrictions in Germany are currently very loose, we do not know what the situation will be like in August. It is important to note that we will obviously organise the event according to August's Covid measures.The campsite requires everyone to present a negative covid test, which was taken less than 24 hours ago (you are exempt if you are fully vaccinated or have had Covid-19 before).
Who's coming?
42 people are attending TTTTTT Related Events