Science at the AC2021
Category:Events
In september 2021, from 10-25 september, the Online Annual Congress 2021 will take place. During the congress we have different scientific activities: GeoLabs, workshops and lectures. In this post we share with you more information about the event!
GeoLabs: The GeoLabs are collaborations between EGEAns, professors and experts in the field. Over the course of multiple days you will work on an exciting case study. You will do this together with other EGEAns and develop a map together. Spots are limited!
Workshops: Acquire some new scientific skills on a specific geographical topic. We got some awesome professors aka experts to develop amazing workshops for you guys. Spots are also limited!
Lectures: Geographical knowledge is the key to life. So buckle up and be ready for some mind blowing brain food.

Good to know, when you complete a GeoLab or workshop you'll get a certificate!
---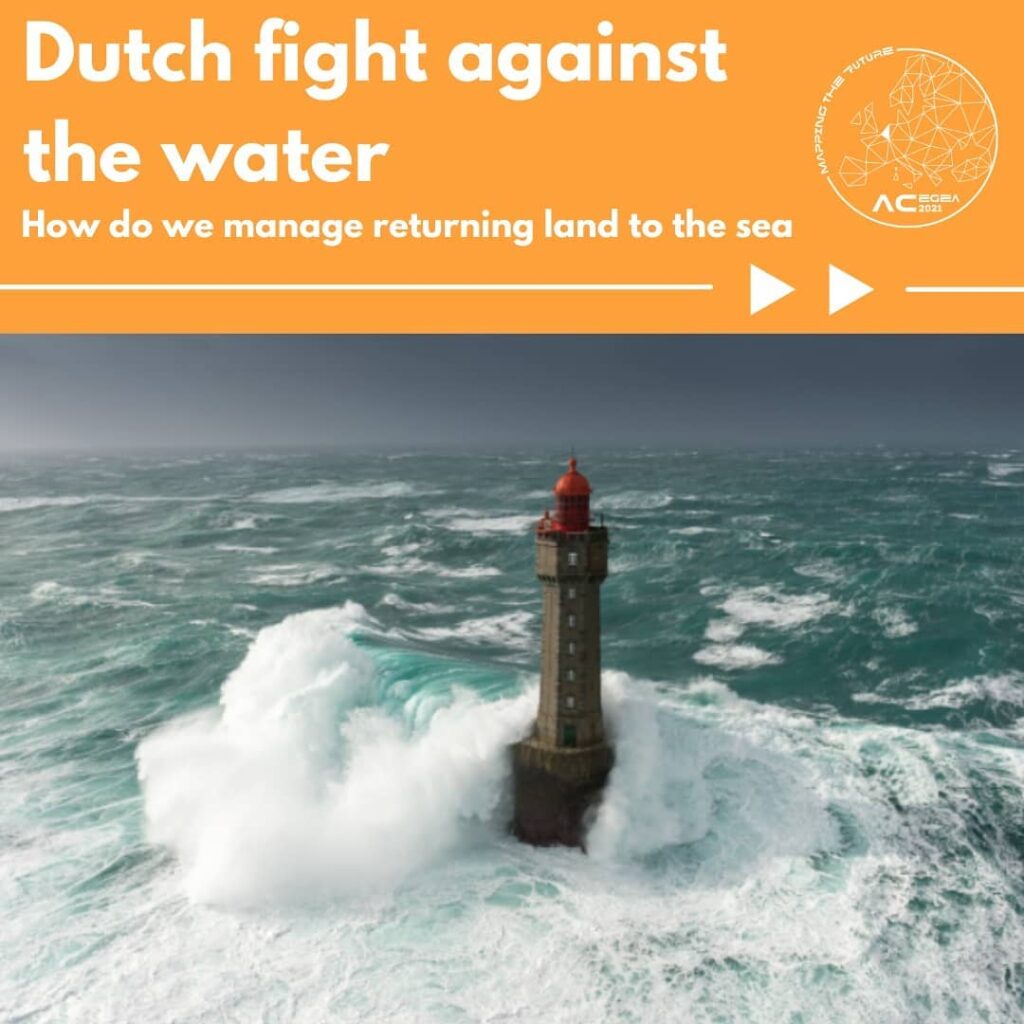 Lecture 1: Dutch fight against the water
The Dutch are well known for their fight against the water, but what happens when we need to give up some of our land to properly protect the people against the rising sea levels? This is something professor Middelkoop and professor Vu from the university of Utrecht enthusiastically dive into.
It is a multidisciplinary challenge that will require all of us to work together and put our knowledge to the test. In this interactive lecture we will discuss the problems and opportunities that arise when trying to free up space for the sea in such a densely populated country as the Netherlands.
It is up to you to figure out how to tackle this situation.
This lecture will be held monday the 13th of september from 12:00 till 14:00 CET by professor Hans Middelkoop and his partners. Tibor from EGEA Leuven is ready to challenge you!
---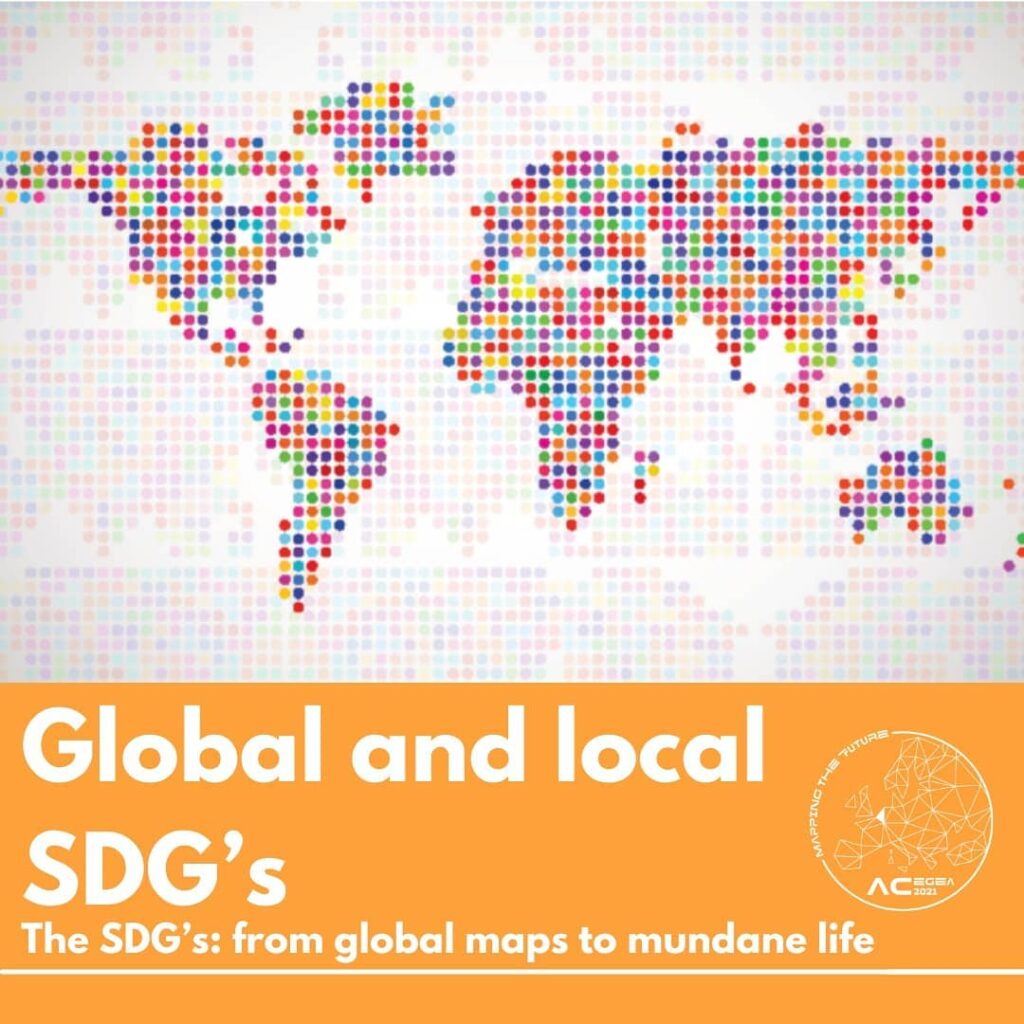 Lecture 2: Global and local SDG's
Of course we are all familiar with the sustainable development goals. But how do we turn these abstract concepts into practice?
Project manager at SDG Nederland Mena Leila Kilani will cover the small-scale challenges of integrating the SDG's in daily practice in both personal and organizational life. In the other half of this lecture, professor Kraak will be talking about his expertise on how to visualize the SDG's on a global scale. Together, they will show how SDG's can be turned from abstract concepts to visible change.
The first half of this lecture is presented by professor Menno-Jan Kraak from the university of Twente, followed by project manager Mena Leila Kilan from SDG Nederland. This lecture will take place on the 14th of september from 20:00 till 22:00 CET.
---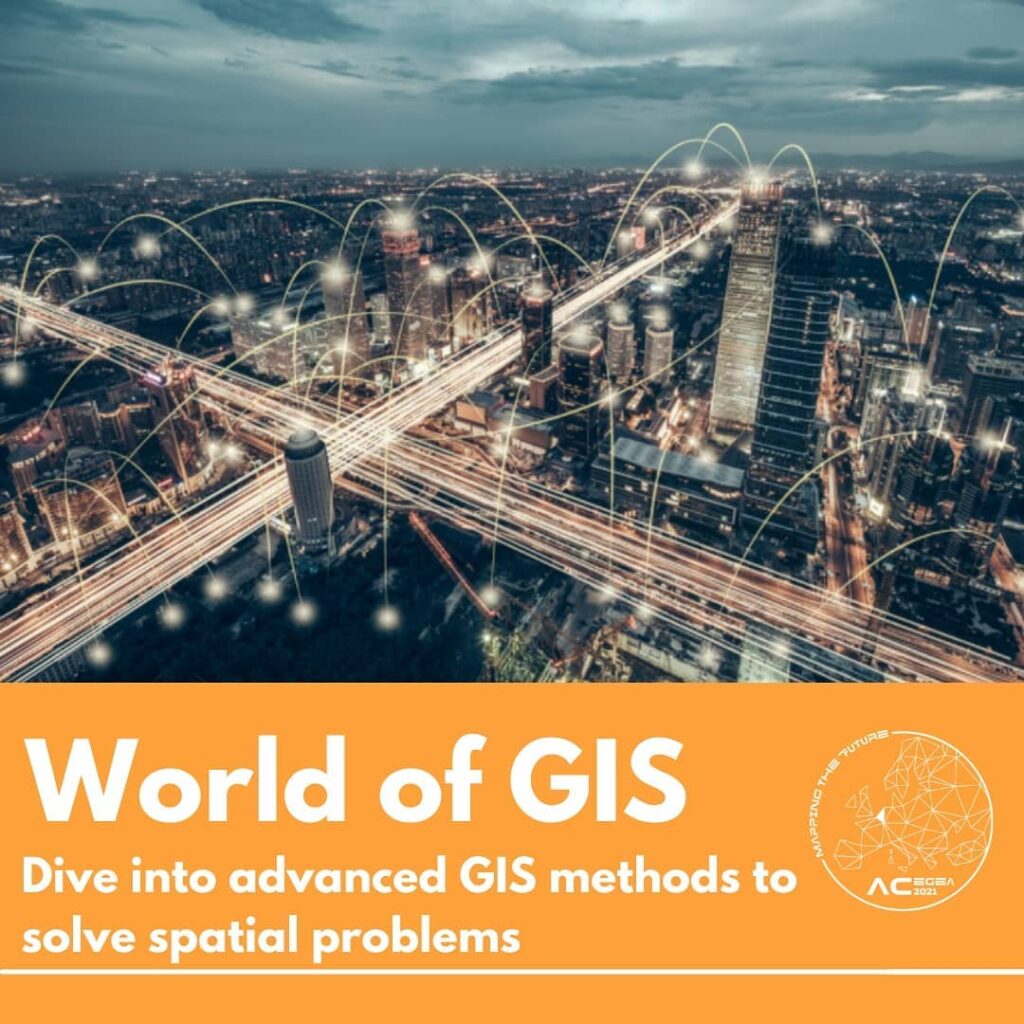 Workshop 1: World of GIS
Of course mapping the future is a challenging task, which increasingly asks for skilled experts. GIS can help solve problems, as it can identify where and how such issues could be tackled. In this workshop, we'll explore different features of GIS by diving into more advanced methods. It will use a case close to our traveler's hearts: AirBnB.
This workshop is especially interesting for everyone who wants to level-up their GIS skills. Please be aware that participating in this advanced GIS workshop requires GIS experience!
This workshop is a cooperation with professor Egbert van der Zee from the University of Utrecht. It is guided by our GIS specialists Max and Marcel from EGEA Jena and will take place on saturday the 18th of september from 10:00-16:00 CET (with a nice lunch break from 12:00 till 14:00).
---
Workshop 2: Land use in the Achterhoek: The Game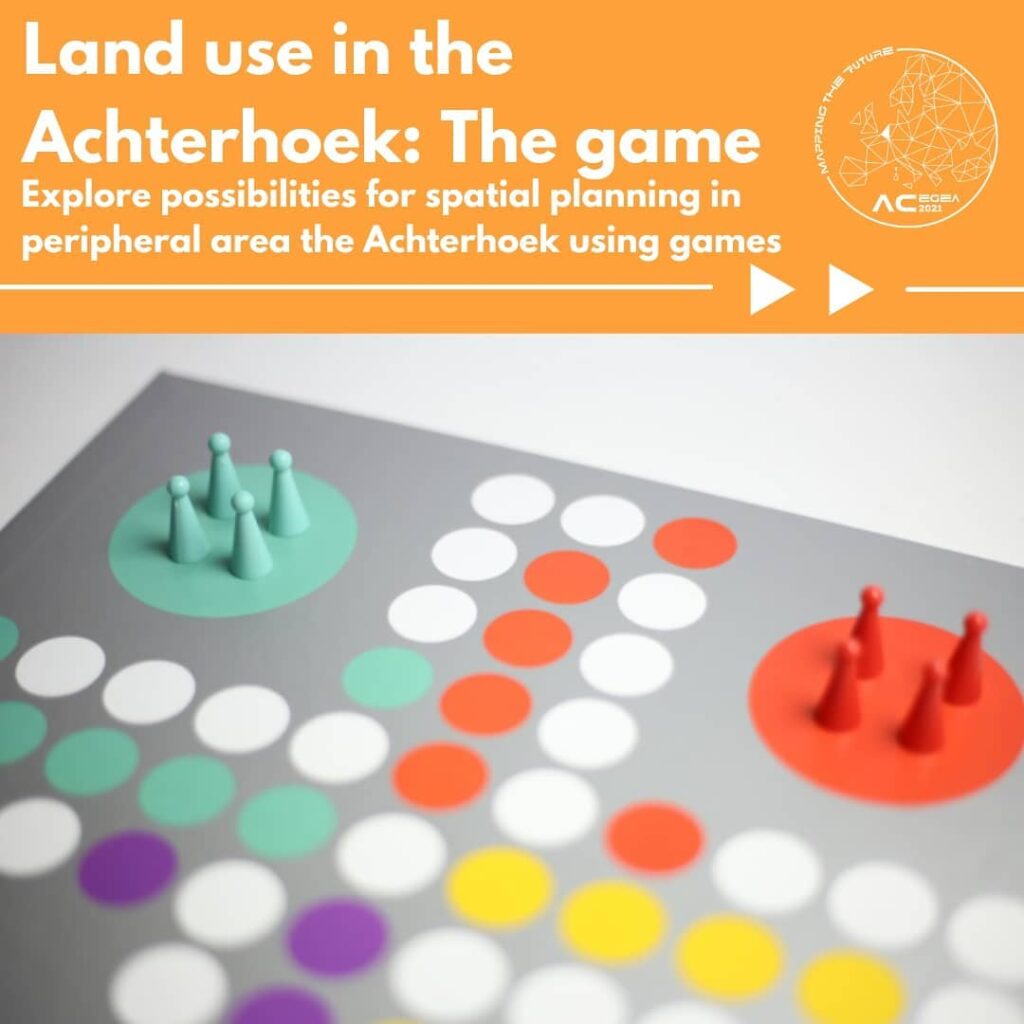 Peripheral areas often face different problems compared to centre areas. As youth leave the area and the population ages, challenges arise for spatial planning and service provision. This workshop will look at such issues in the Achterhoek, a peripheral area in the Netherlands where the congress originally would have taken place.
The city of Groenlo had given us quite a challenge, but spatial planning expert (and old EGEAn) Martinus from Kadaster has given us some handholds to tackle this. Together, we will figure out how Groenlo can use spatial planning to solve their problems. We will do so not by diving into science but with a rather unique method: games!
This GeoLab uses a game designed by Kadaster. The case is designed with the help of local ambassadors from the Achterhoek. Our lovely EGEAn Borna from Zagreb is ready to moderate this workshop and give you all the help you need. This workshop will take place on Saturday the 18th from 10:00-16:00 CET (with a nice lunch break from 12:00-14:00 CET).
---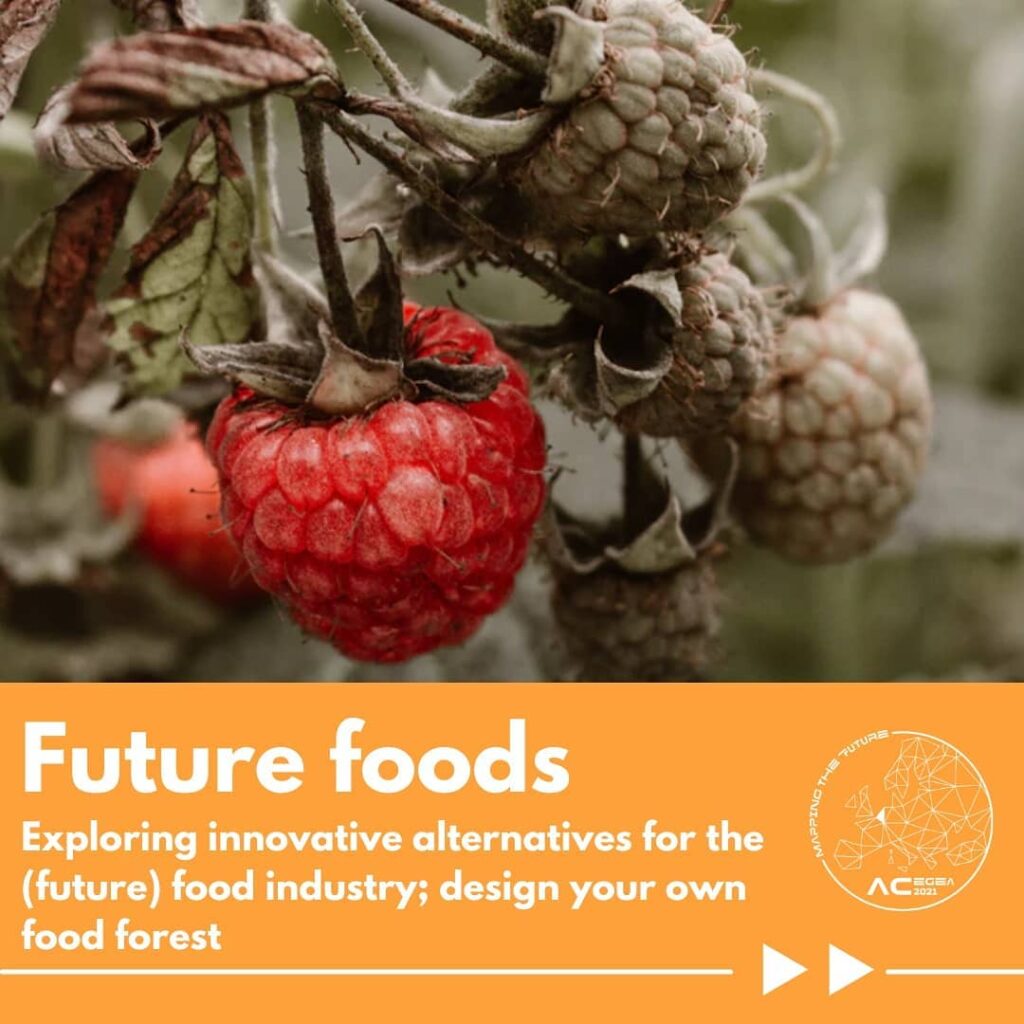 GeoLab 1: Future Foods
The world's population is growing: more mouths are to be fed, while at the same time our food system has proven unsustainable. Many alternative systems have been suggested, but each has its limitations. At the start of this GeoLab Professor Jansma will cover a few of these alternative future food systems. Afterwards, it is your turn to explore the possibilities of one of these alternatives: food forests.
Together with professional food forest designers Iwein and Andreas you will learn the challenges and possibilities food forests can offer. In the following sessions you will discover this hands-on, by designing your own food forests.
This GeoLab features professor Jan Eelco Jansma from the University of Wageningen and food forest specialist Iwein Fuld. It is led by Katri and Milja from EGEA Oulu. It will take place over the course of four sessions, on wednesday and friday the 15th, 17th, 22nd and 24th from 15:00-17:00 CET.
---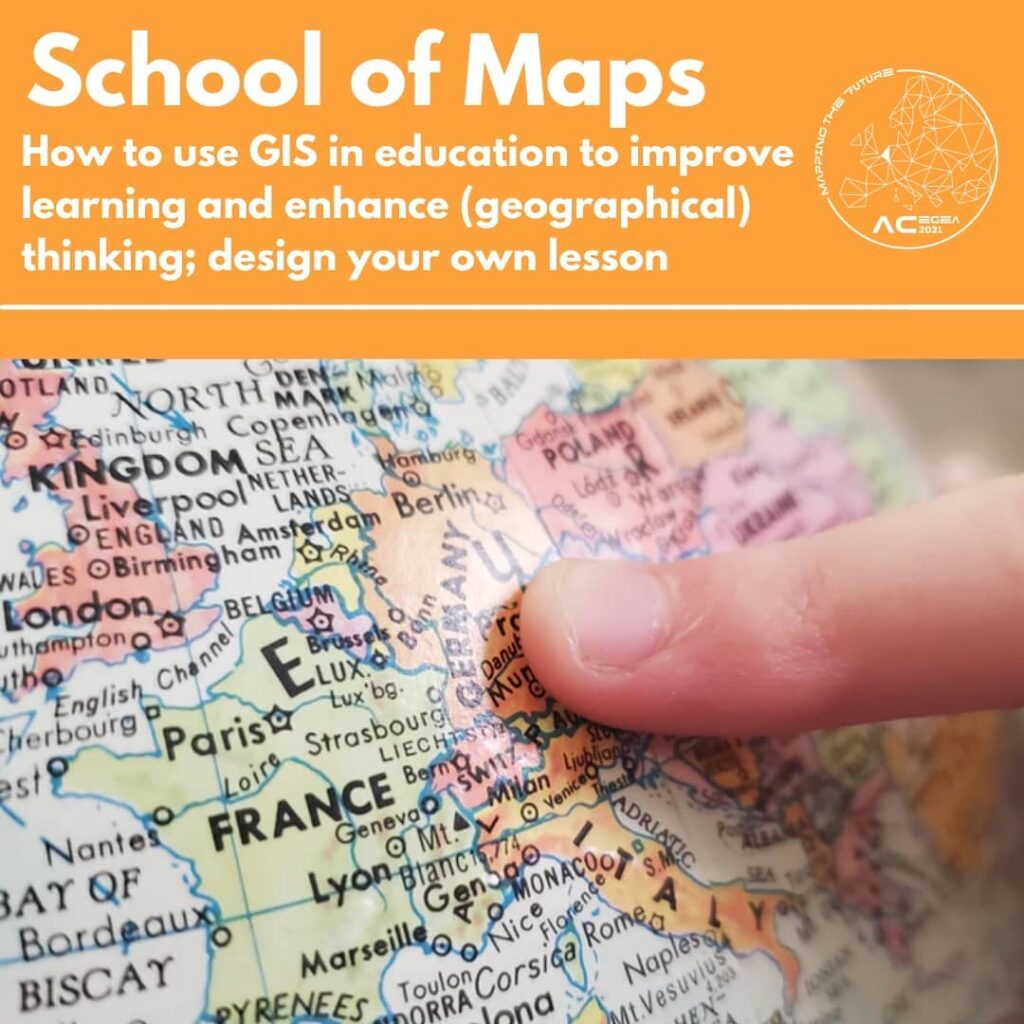 GeoLab 2: School of Maps
GIS is not just important in our work as geography scientists. It's also increasingly used in high-schools. Together with professor Tim Favier and expert Tom Kuijpers we'll explore how maps could be used to teach youth about a diverse range of topics and how GIS can contribute to this.
This GeoLab is for everyone with interest in education in general, it is especially useful for the future teachers among us and for everyone that wants to level-up their basic arcGIS skills. It's a creative challenge that can help future students understand difficult topics through our favourite medium: Maps! During the session you can pick any topic you like or have great expertise in to transform into a fun and educational lesson.
This interesting topic will be introduced to us by professor Tim Favier from the University of Utrecht and Tom Kuijpers from Esri Nederland. Our very own specialists, Malte from EGEA Osnabrück and Marek from EGEA Praha, will guide this GeoLab. The four sessions will be the same as the other GeoLab, on wednesday and friday the 15th and 17th and the 22nd and 24th from 15:00-17:00 CET.
---