BENDELUX WEEKEND 2023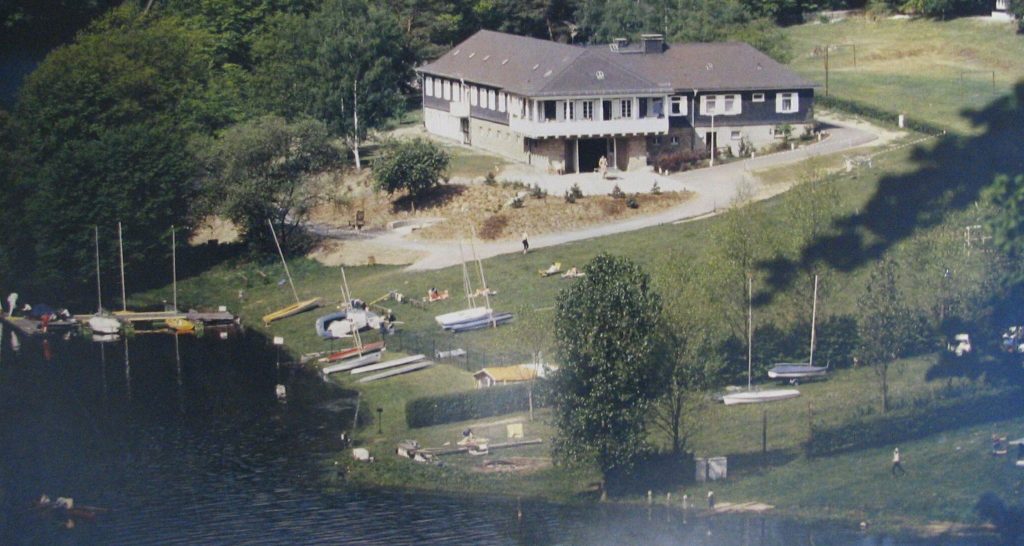 24 August
from
14:00
to
27 August
from
14:00
CEST
Start time where you are: Your time zone couldn't be detected. Try reloading the page.
Introduction
Welcome to the BENDELUX WEEKEND 2023 which is hosted by EGEA Marburg this year. The event will take place on 24-27 August at the Edersee sports and study centre of the Philipps-Universität Marburg. Be prepared for an exciting weekend with great excursions and training sessions that you won't forget! So pack your swimming trunks and sunglasses and celebrate the first BENDELUX WEEKEND since Corona with us.
Organiser
Location
How to get to the Location
Basically you have two options to arrive. Either you come by car to the above address of the Sport- und Studienheim Edersee of the Philipps-Universität Marburg. There will be enough parking spaces at the accommodation, but we recommend you to do some carpooling (there will be a docs for this later). The second possibility is to travel by train to the train station "Vöhl Herzhausen". Be careful! It could be that you have to press a stop button on the train otherwise it might happen it won't stop. From the train station you can have a nice hike to the accommodation or you can let us pick you up by shuttle transport. For this you can simply contact us in the Whatsapp group.
Of course you can also arrive by bike at the accommodation if you want to be very Eco friendly.
If you have further questions you can ask us in the Whatsapp group or write a mail to marburg@egea.eu
Participat Fee
Registration
Who's coming?
102 people are attending BENDELUX WEEKEND 2023 Accommendation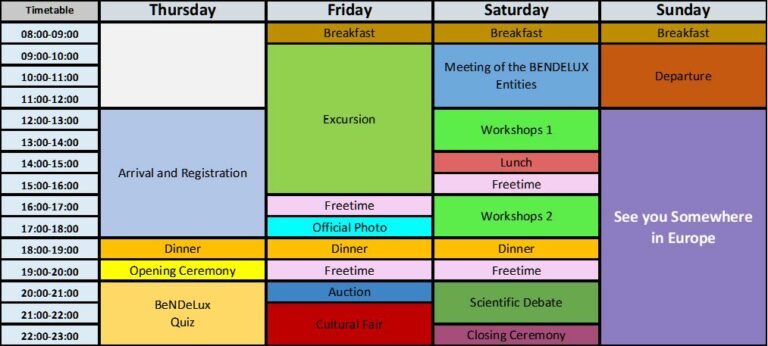 Guided Ranger tour through the "Kellerwald-Edersee" National Park (10-12km, 5-6h)
We will start the tour at the car park "Strieder-Eiche" and walk out of the Aseler Bucht (bay) to the "Katzenberg" (Cat Mountain). Where you will find a magnificent view of the Edersee. From there the path will get narrower and stonier while you will continue your journey to the "Lindenberg". After the "Lindenberg" the path will be very overgrown, so that you will only be able to see the "Edersee" through the treetops just in a few places. Your last sightseeing point will be the "Hünselburg" with the remains of medieval ramparts.
During the hike you will find a rare flora and a lot of different types of stones. At one point you will also see a landslide, which will be avoided via a secured path.
Second Excursion
More information coming soon!
Trainings
Survival Training
More information coming soon!
Second Training
More information coming soon!
Third Training
More information coming soon!
Packing list
Lunch box
Water bottle
suitable footwear
swimwear
towels
bed sheets/ comforter covers/ sleeping bags
slippers
Weatherproof clothing
Sunscreen
Insect repellent (espacially against Hornets and Wasps if you have any allergies)
Related Events