AC21: GUERILLA GARDENING AND HOW TO HELP CITY TREES IN NEED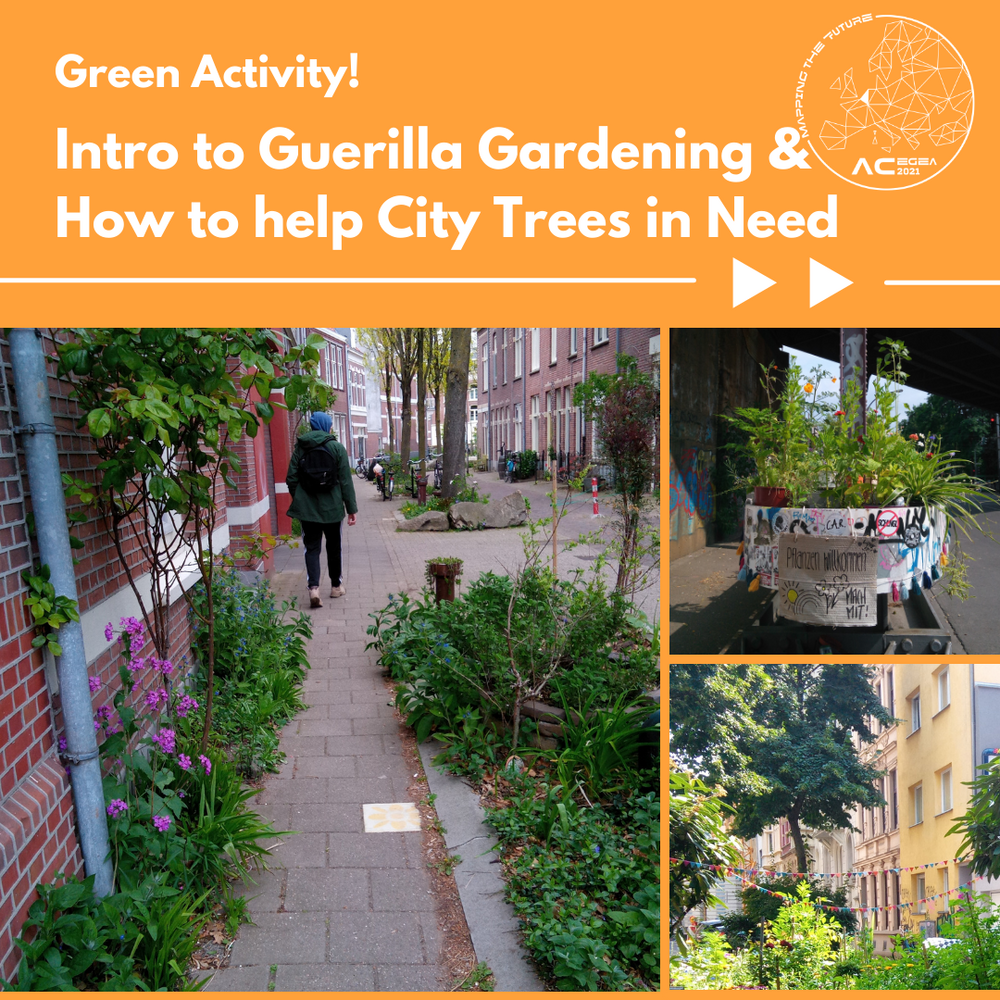 21 September 2021
from
19:00
to
21:00
CEST
Start time where you are: Your time zone couldn't be detected. Try reloading the page.
Have you ever heard of Guerilla Gardening? "Gardening in the public space with or without permission" is possible in many forms: from secretly dropping some seeds or burying some bulbs, to creating a tiny garden around the street tree in front of your door, to setting up a community garden together with your neighbors – or any other opportunity you see for making your neighborhood nicer, greener, more biodiverse!
SESSION
In this inspiration session – cooperation with EGEA Green – we want to equip you with ideas on how you could help green your neighborhood! We'll start with a short introduction to Guerilla Gardening: What is it? How does it work? How can it contribute to more climate-resilient, biodiverse and liveable cities? What are the do's and dont's? How can guerilla gardening support city trees in need?
In the second half of the evening we want to open up the floor and share knowledge and experience with each other. Do you have any experience or skills already that can be helpful for (guerilla) gardening? Sign up for our open space to share your knowledge with follow-EGEAns! If you are new to (guerilla) gardening, learn from your experienced fellow EGEAns how to make seed bombs and plant cuttings, or whatever else they can share with you!
---


Organisers
Related Events