Dear EGEA,
From Thursday the 15th till Sunday the 18th of June the Summer Organisation and Strategy Meeting WOSM will take place in the city of Münster, Germany (hosted by EGEA Münster). The SOSM is one of two OSMs (Organisation strategy Meeting) that take place during the EGEA year.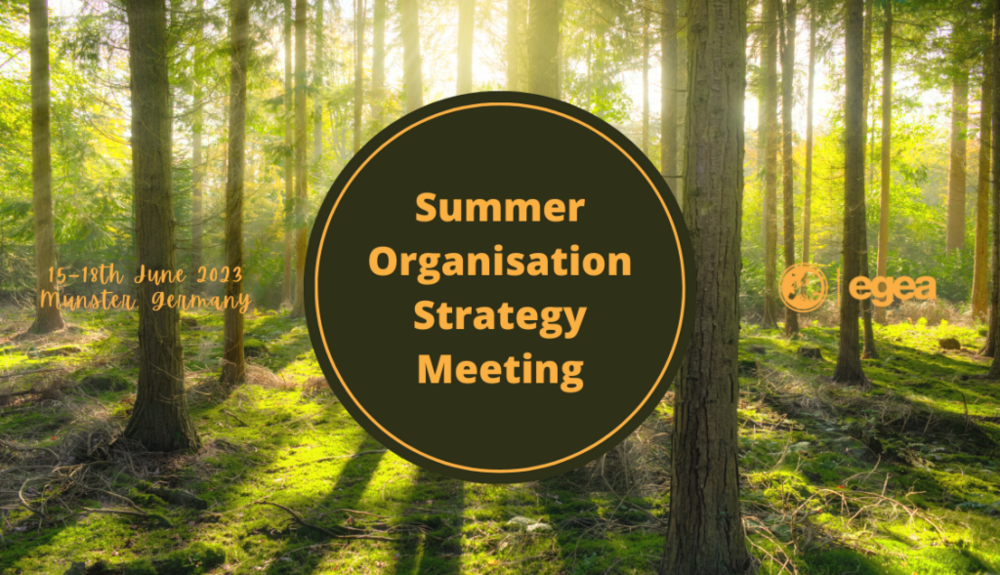 As such it is one of the most important events, as this is the time when the officials (e.g. the BoE, Regional Teams, Team&Projects Representatives and Congress organisers) and all interested EGEAns come together to discuss ideas and develop plans for the future of EGEA. And the best part? You can be part of it!
Register now for the SOSM 2023 here: https://docs.google.com/forms/d/e/1FAIpQLScYMsRto1iT_NJ93JsXwtk4FVzPspsa89X1Z__SUYFI2YbSOw/viewform. With the same link, you can also submit your ideas for topics that should be discussed during the sessions.
Official page of the Summer OSM by EGEA Münster: https://egea.eu/event/2023/04/27/summer-osm-in-munster/.
Please note that some of the sessions might be hybrid sessions – however this is yet to be decided.
And if finances might be a bit tighter for you right now, don't worry! You can apply for the support fund for the OSM! More infos about the support fund can be found here <Support Fund – EGEA – European Geography Association for students & young professionals>
The document to apply for the support fund is here: <https://forms.gle/r3FzmX4JsLR6W7Wv8>
See you somewhere in Europe!
Your BoE