North & Baltic Regional Congress 2024

We will keep adding new information to this page, so stay tuned!
topic
Nature is boundless and rarely has rigid lines of division. Instead, it unfolds in a slow gradient, transitioning from one ecosystem to another, thus creating nice harmony without hard edges and boundaries. This year's NBRC topic is Ecotones – the meeting and transition points between ecosystems or cultures. The word itself draws its roots from the ancient Greek words οἶκος for house and τόνος for tension. These ecological crossroads are not only hotspots for biodiversity, but also epicentres of challenges. From wetlands and estuaries to the dynamic riverbanks and lake shores, all these ecotones share a common trait – they are both hosts to a multitude of species and show sensitivity to the pressures of climate change, urbanization, and expanding agriculture. How can we find ways to preserve and respect these meeting areas? Can we find ways to incorporate this concept not only in ecology, but also spatial planning, urban and cultural geography?
location
The congress will take place in the so-called "Lithuanian Switzerland", Molėtai municipality, Čiulėnai village, which is located around an hour's drive from our capital Vilnius. The area is famous for its abundance of lakes, dense forests and authentic settlements. Ever dreamed of living next to a lake? Our accommodation is situated right on the Lake Virintai shore! The Labanoras regional park and the Molėtai Astronomical Observatory, which we hope to visit, are right around the corner too!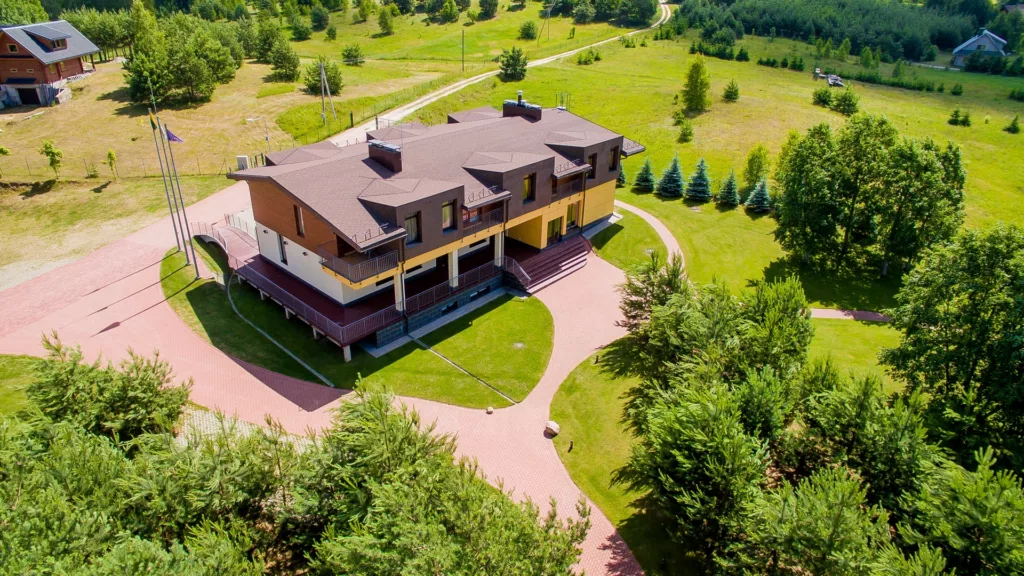 PROGRAM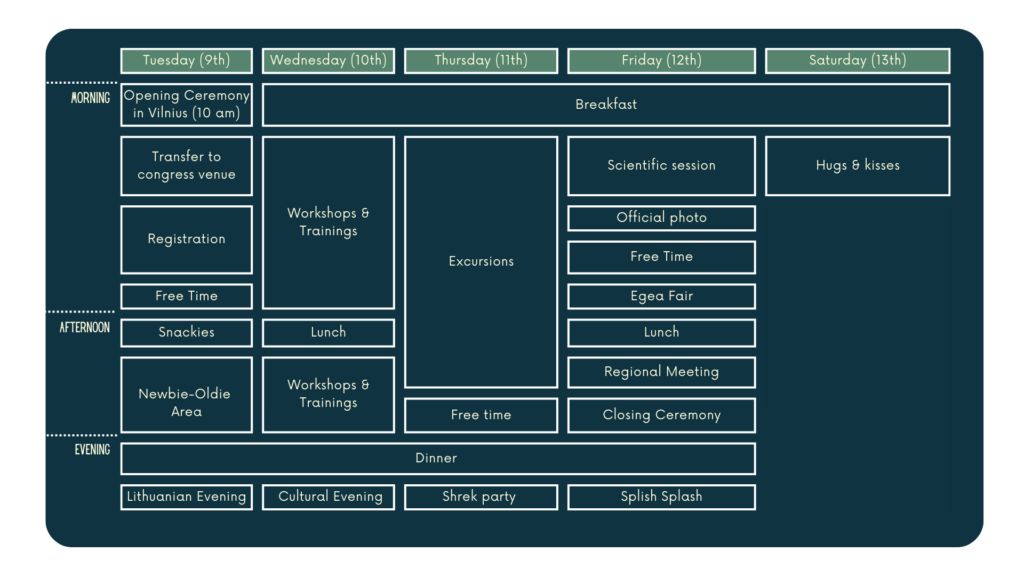 *The schedule could still be changed
orgateam
Support fund
Please remember that EGEAns can apply for the Support Fund to help finance attending this event while registration for this event remains open. You can find more information here.
Registration