WINTER ALPINE WEEKEND 2024
18 January 2024
from
12:00
to
21 January 2024
from
12:00
CET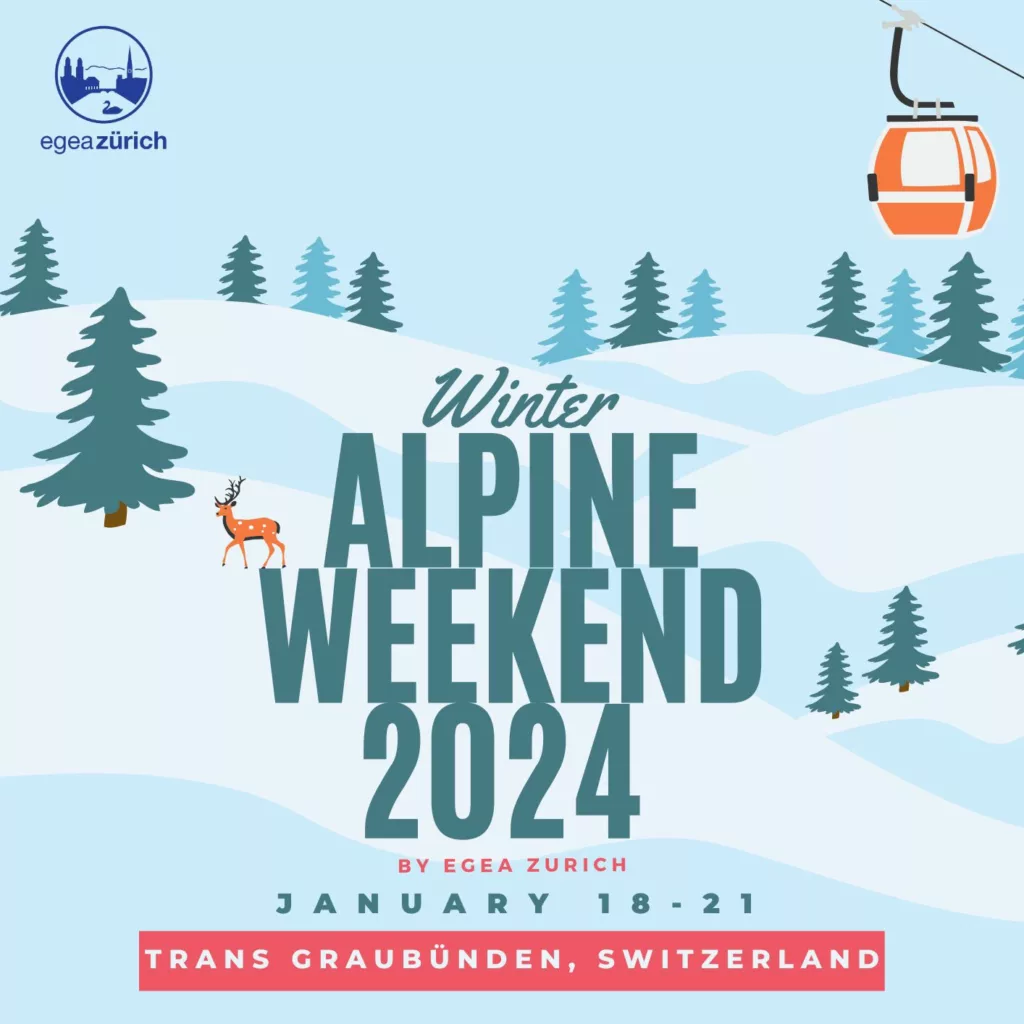 We are thrilled to announce that there will be a second edition of the Winter Alpine Weekend in Switzerland in January 2024 organised by EGEA Zurich. It will take place from 18th to 21st of January.
We are hoping for snow to do diverse winter activities and enjoy cozy evenings.
Registration will open on November 1st 18:00 CET
Number of places: 30
Programme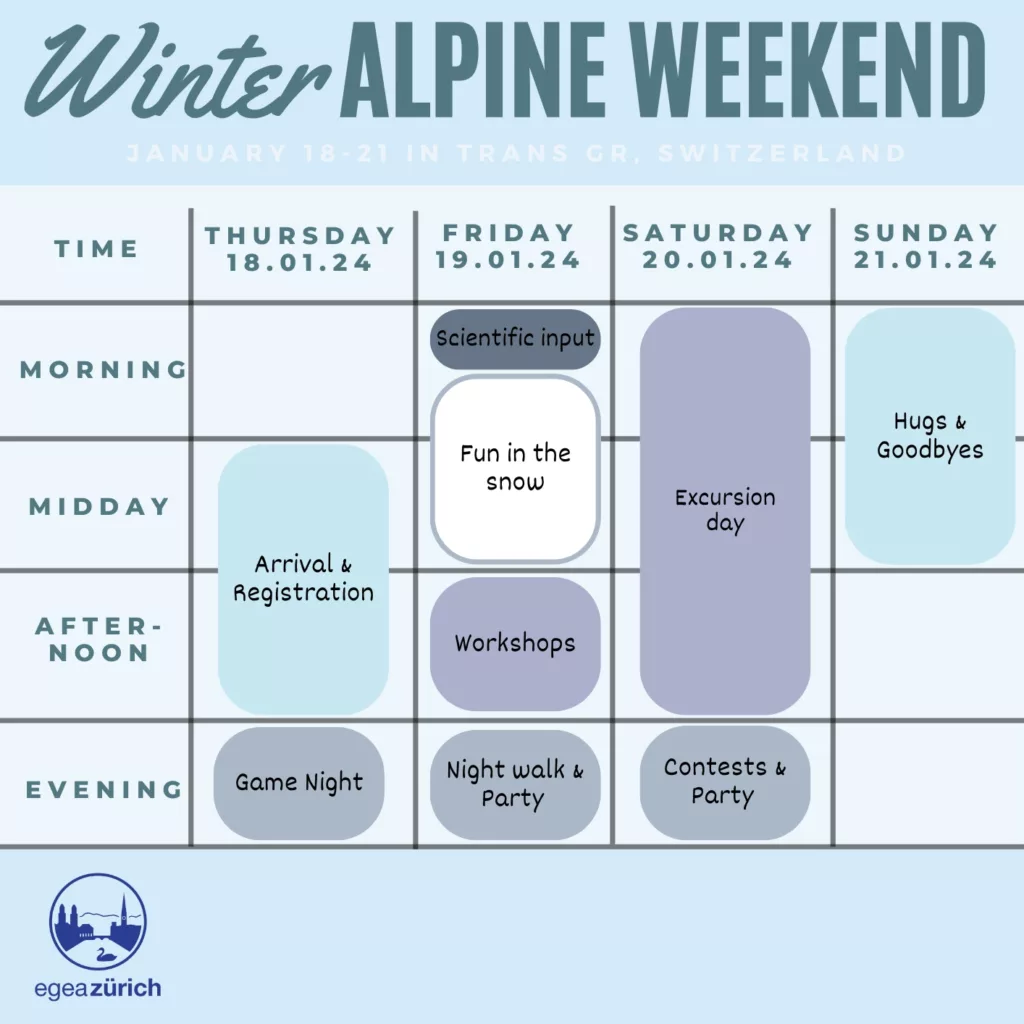 How to get there?
Train
To Rhäzüns
From there, take the bus to Tumegl/Tomils, Curschiglias. From there, there's a bus to Trans, Dorf. Unfortunately only three times a day.
IMPORTANT: for people arriving by public transport, there is a reservation needed for the last bus. Let us know the exact connection you want to take and we will do the reservation for you. You can also ask other participants if they can pick you up with a car in Tumegl.
Hint: For people age under 25 there is a so called "Friends-Tageskarte", which you can buy online from SBB. It costs 80 CHF and you can travel anywhere in Switzerland with max. 4 people.
Bus
There are Flixbusses to Chur or Splügen
From there, take the train and bus
Car(pooling)
There is a big enough parking lot in Trans.
Let us know if you want to come by car and have free spots 🙂
Location