Wine & Shine Vol. 2
22 June
from
12:00
to
25 June
from
12:00
CEST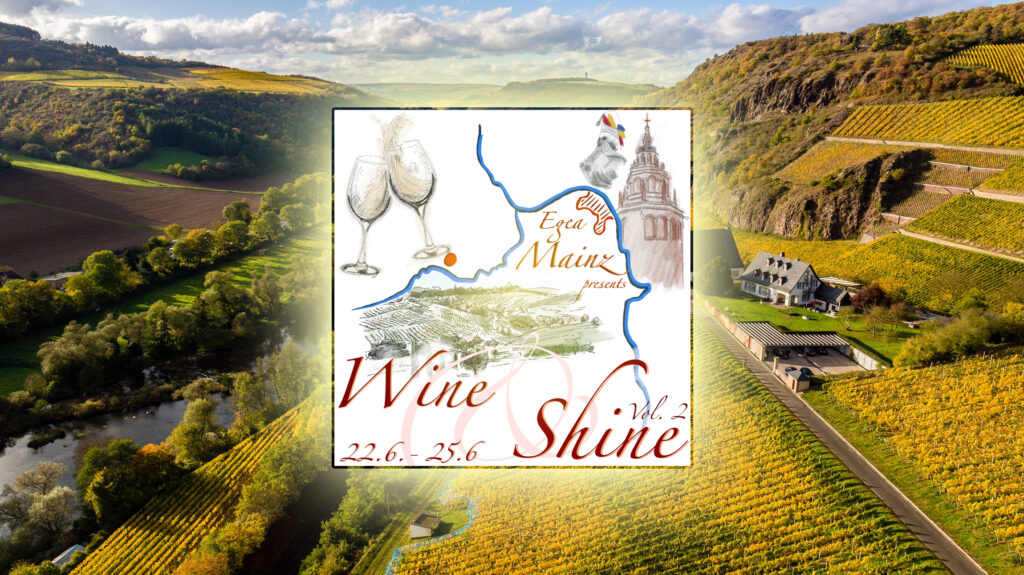 Indroduction
Dear lovely EGEAns!!! You have no idea what to do at the end of June? You want to procrastinate a bit more than usual? Or you just want to travel and have a nice weekend with cool people?
Then EGEA Mainz prepared something for you… we proudly present the "Wine & Shine Vol. 2"
Let's explore the wine-region Nahe together and find out where one of the best white wines in the world is produced! Enjoy a long weekend in the charming wine village of Monzingen, where you will learn something about the local viticulture as well as the geological and microclimatic conditions for this region's most important industry. Of course, we will mix this experience with other traditions from Mainz, like the Mainzer Carnival. Just check out our program and get as hyped as we are! We would love to see you there!
Program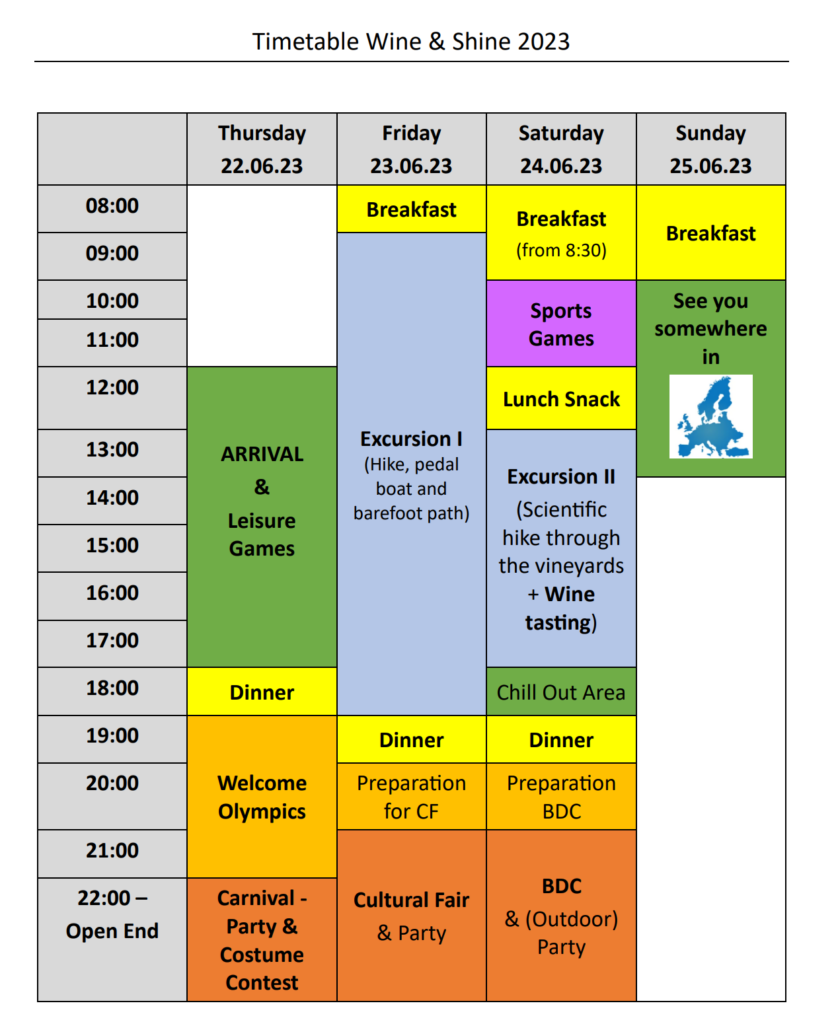 Location
Related Events