Karstic Weekend '23
3 August
from
13:00
to
6 August
from
17:00
Europe/Ljubljana
Start time where you are: Your time zone couldn't be detected. Try reloading the page.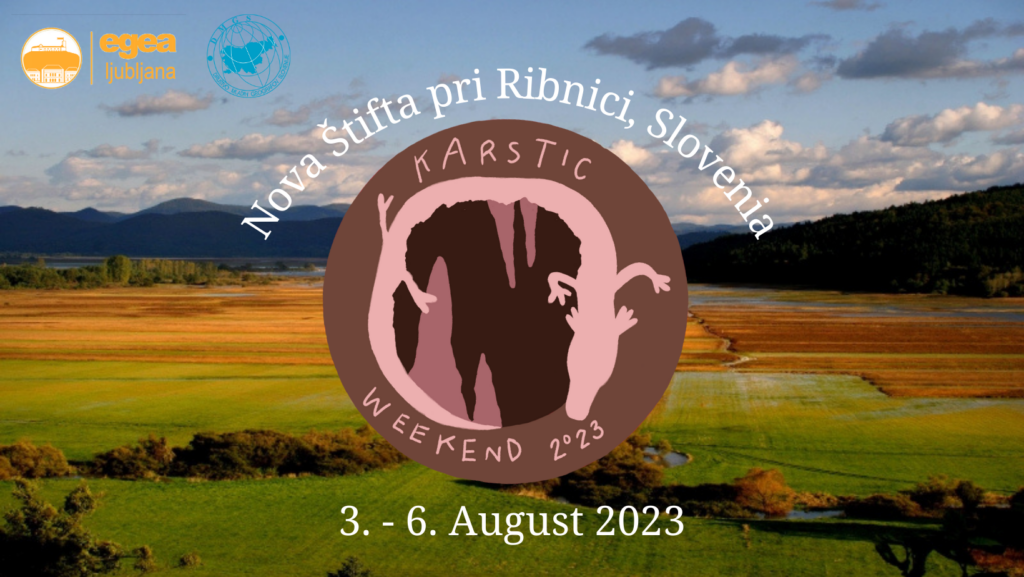 An event by EGEA Ljubljana organized in the heart of the Slovene karstic region surrounded by the forested Dinaric mountains. Participants will discover this unique area of Slovene geography and all of its characteristics, from caves, poljes, dolines, its history, settlement, bears, forests and everything inbetween with the help of karst researchers and experts in the field.
Apply now!!
Link to the application form: https://docs.google.com/forms/d/e/1FAIpQLSebm-IhdN1ASBsswSZnS_3ZQDpux3AX3n-id5pr2EZnACRTRA/viewform
LOCATION
The event will take place in the village of Nova Štifta, 10 min away from the town of Ribnica located 45 minutes south of Ljubljana by train. The area is famous for its centuries old woodenware tradition and, of course, for its karstic plateaus, poljes, dolines, rivers and forests, which hide populations of all three of the large carnivores living in Slovenia – wolves, bears and lynx! Participants will be staying in a monastery right next to one of the most important pilgrimage churches of the area, perched on a little hill overlooking the karstic Ribnica polje and on the edge of the forested Dinaric mountains. The event will start in Ribnica, which can easily be reached by train and bus from Ljubljana; the rest of the transport until our goodbyes in Ribnica on Sunday will be taken care off by us and is already included in the participation fee!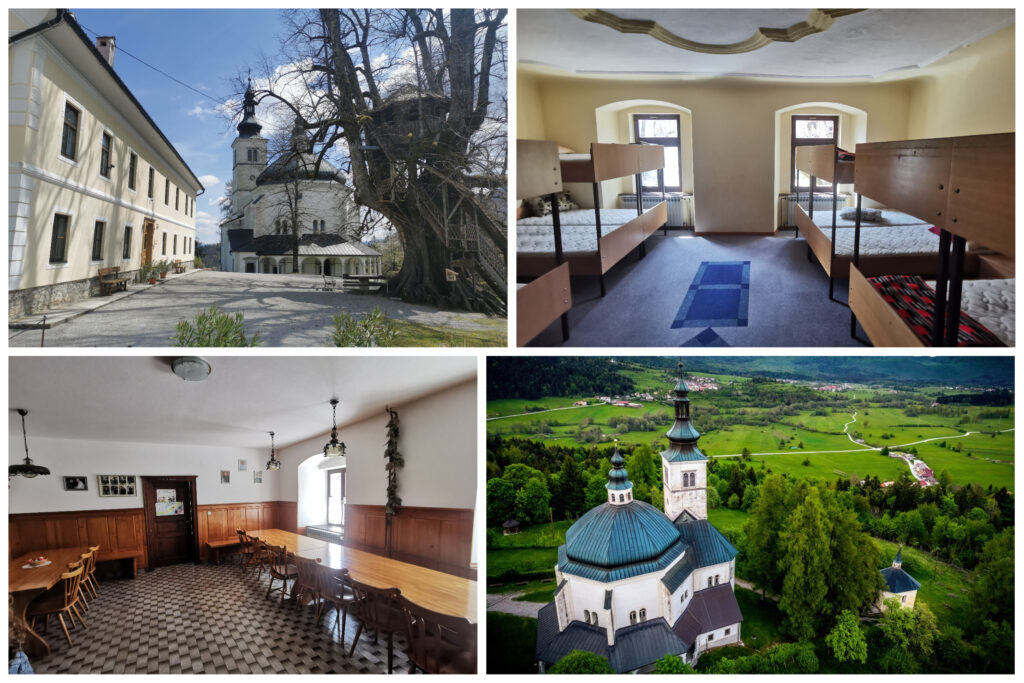 PROGRAMME
We will work together with institutions and societies connected to karst to give you an insight into this interesting and maybe lesser known field of geography and other connected sciences. After arriving to Ribnica and getting a feel for the local culture and geography, we will organize an introductory lecture on all things karst given by one of the researchers from the Department of Geography of the University of Ljubljana. Next day, two scientific excursions will take place in the wider area of the Dinaric Karst, led by karst researchers. Stay tuned for more details, but there will definitely be plenty of caves, dolines, poljes, karstic rivers, maybe some biology, hydrology etc. involved! The scientific theme will continue on Saturday with workshops organized by even more geographers and other karst scientists on various topics, while there will be another half day excursion held in the vicinity of the accomodation in the afternoon. Of course the whole weekend won't be just karst and science, EGEA classics and plenty of Slovene experiences will also make an appearance!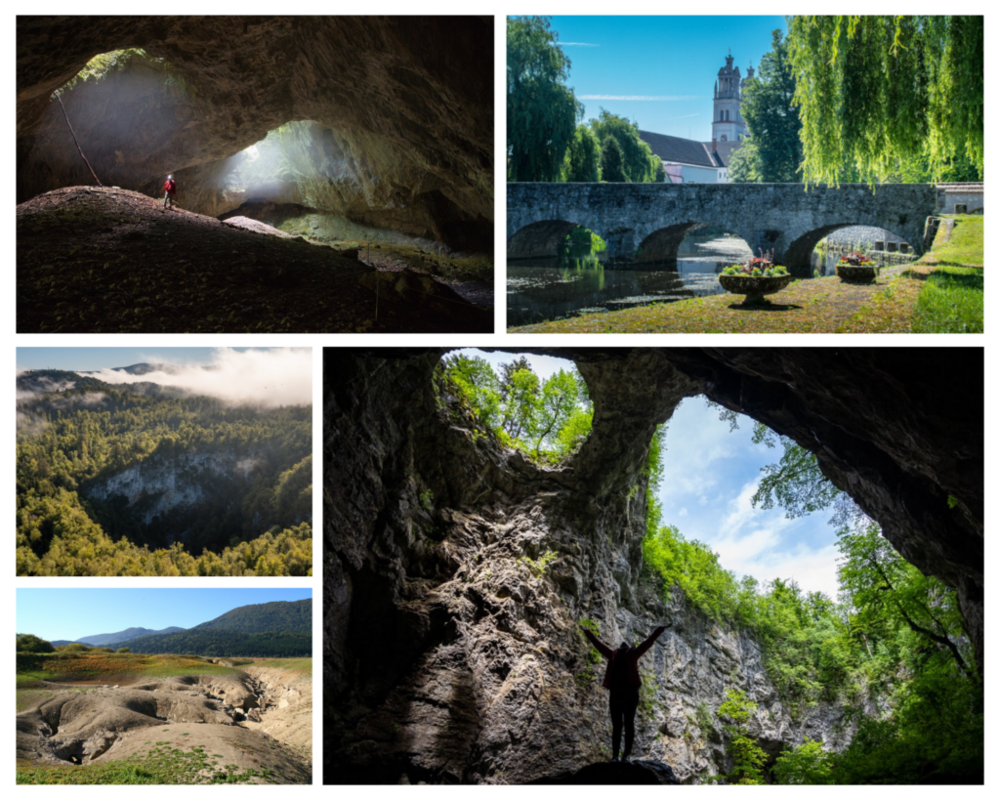 Some sights from the area which we will probably discover during the weekend 🙂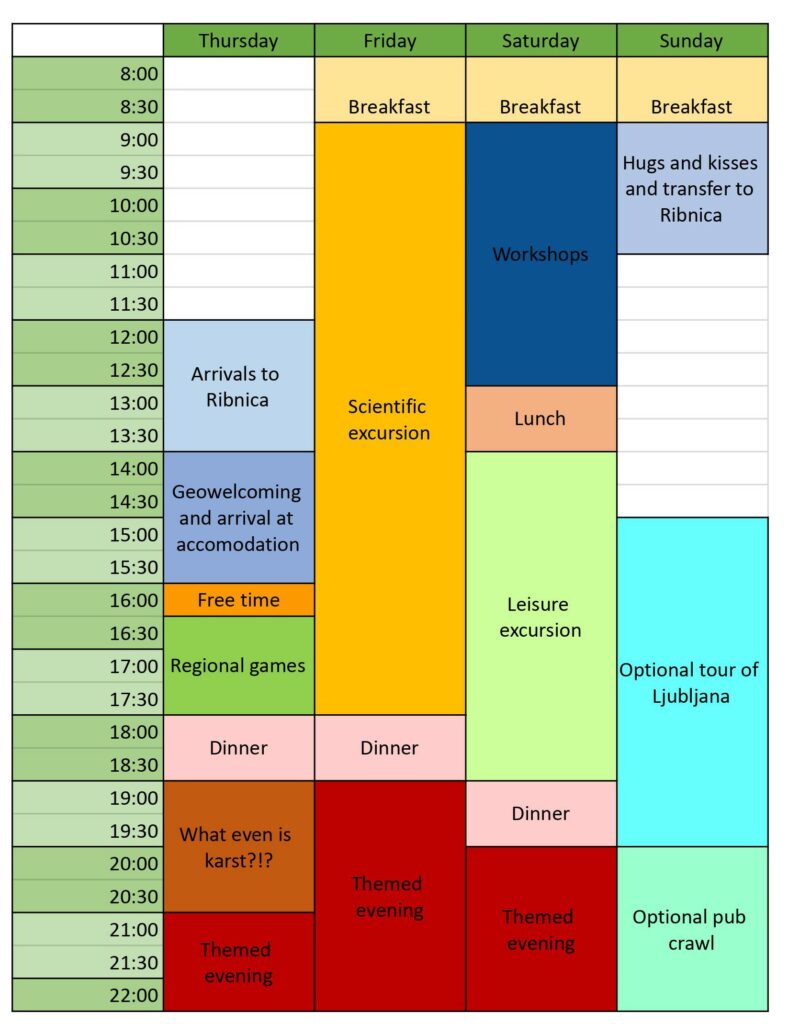 €60
Participation fee (includes everything, except drinks and transport to Ribnica)
Related Events