Christmas market weekend vol. 4.0
15 December 2022
from
16:00
to
18 December 2022
from
14:00
CET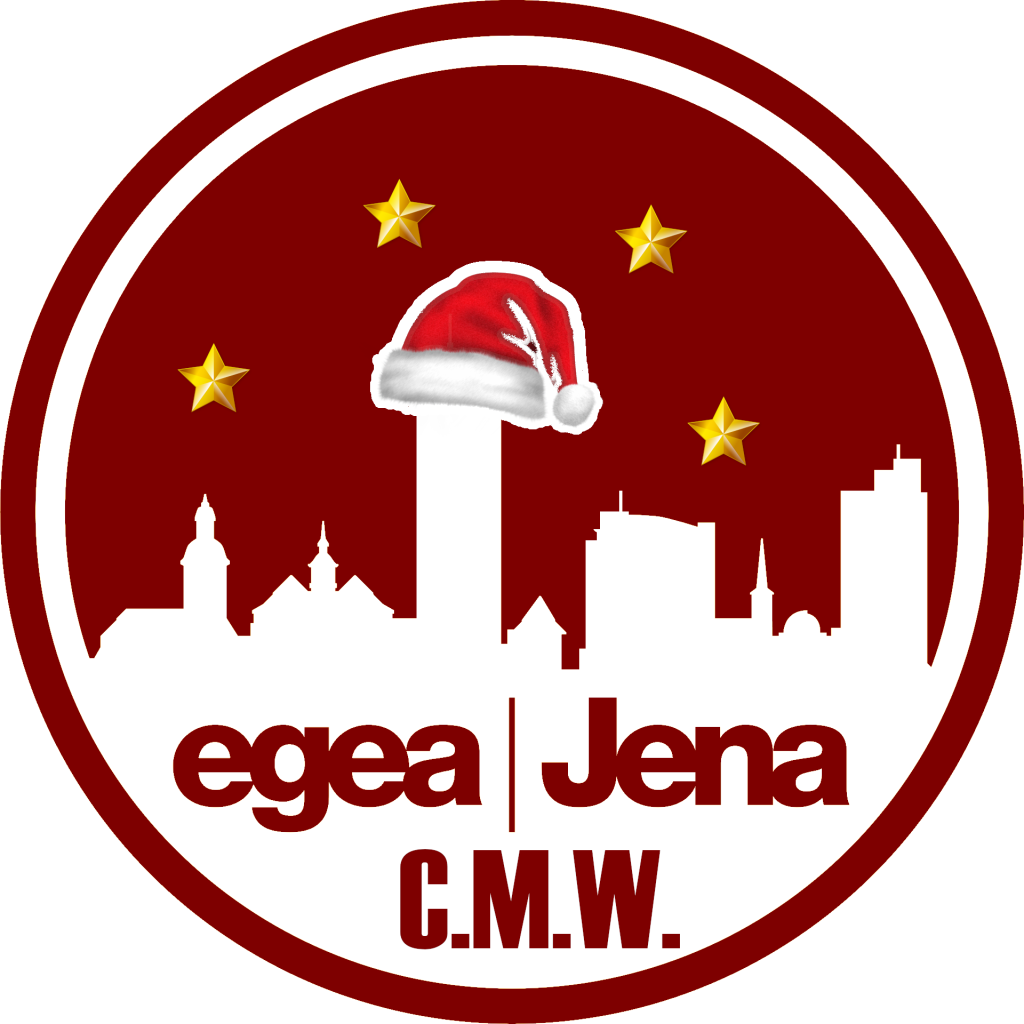 You will be hosted by our lovely entity members, who will provide you with a place to sleep and breakfast. They'll also lead you to our meeting points. The use of public transport is included in the participant fee.
Programm | Travel Info | What to bring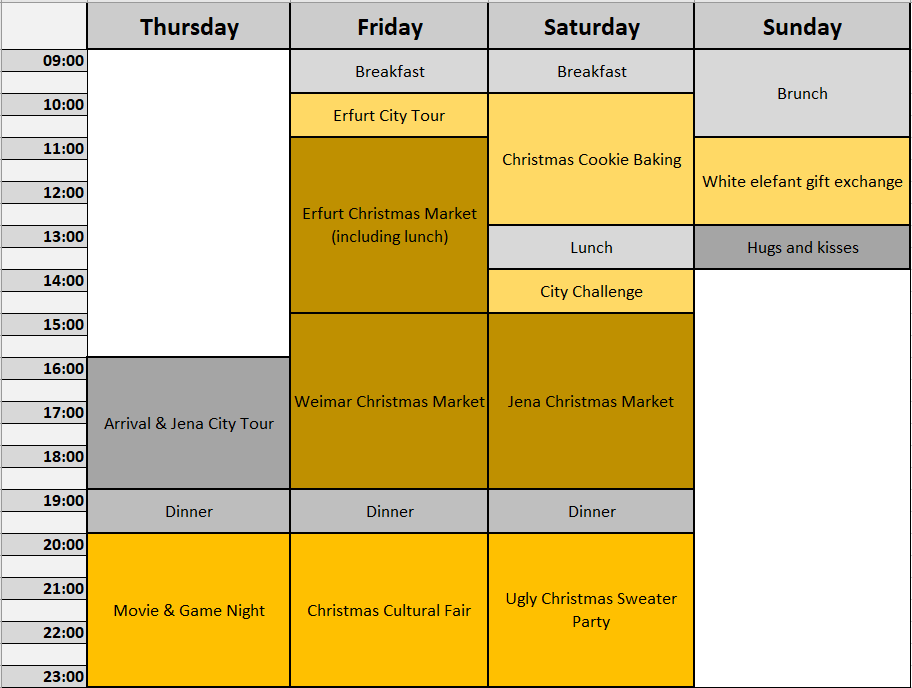 More details will follow soon. The final program may vary.
Programm | Travel Info | What to bring
Depending on your arrival, you are welcome to come to Jena on Thursday evening or Friday morning. Jena is very easy to reach by train. By the way, regional tickets are also valid for the IC trains on the route Erfurt – Weimar – Jena – Gera. Note that there are two major train stations in Jena "Jena West" and "Jena Paradies", which are not directly connected. Depending on the direction you are coming from, you'll arrive at one of them. There is also a bus station directly in the center with various Flixbus connections. If you arrive by car, we will individually discuss in advance where you can park it over the weekend.
Programm | Travel Info | What to bring
FFP2 mask for public transport
Warm and weatherproof clothing and shoes
Some typical Christmas treats from your region to share at the Christmas cultural fair
An ugly Christmas sweater
An item you no longer need for the "White elephant gift exchange" – the crazier the better
Christmas spirit and good vibes
Registration opens soon
For more information follow our EGEA Jena Instagram page @egeajena