TTTTTTT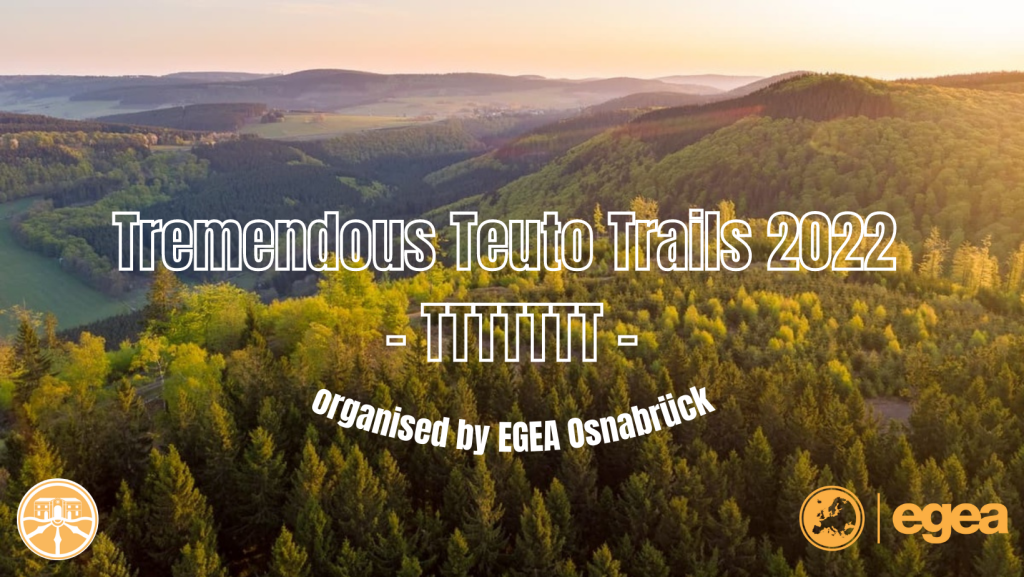 4 August
to
8 August
CEST
Dear EGEAns,
It is time again. Time to go hiking in the Teutoburger forest. Time to connect with your fellow EGEAns and time to have a great event with EGEA Osna. We will organise our beautiful TTTTTTT again.
The Teuto Trails 2022 will take place from 4.8.-8.8.2022, so in just a little more than one month, so get ready to register now via our form.
This years TTTTTTT will be all about castles within the region and with the hike along, comes a great evening program.
We will start our trip on Thursday in Eastern-Westphalia and we will end it on Monday in Osnabrück, with 3 different camping sites on our route.
We are looking forward to meeting you all again and maybe also some new faces.
Get ready to walk, it is TTTTTTTime.
Your Entity of Osnabrück
Google Form: https://docs.google.com/forms/d/e/1FAIpQLSeyR4vN1dw7OTtsBlk1Klz8Vh67RgKbmrHvTURFyxwxH-VXVA/viewform?usp=sf_link
Related Events