EGEA Western regional congress 2022 by EGEA OSNABRÜCK AND EGEA HANNOVER
Hello and welcome to the official web page of the Western Regional Congress 2022 hosted by EGEA Osnabrück and EGEA Hannover!

We will fill this website step by step with more information to keep you updated.
Make sure to follow us on Instagram (@wrc2022) and Facebook for more information!

Your WRC22 Orga-team

---
The Accommodation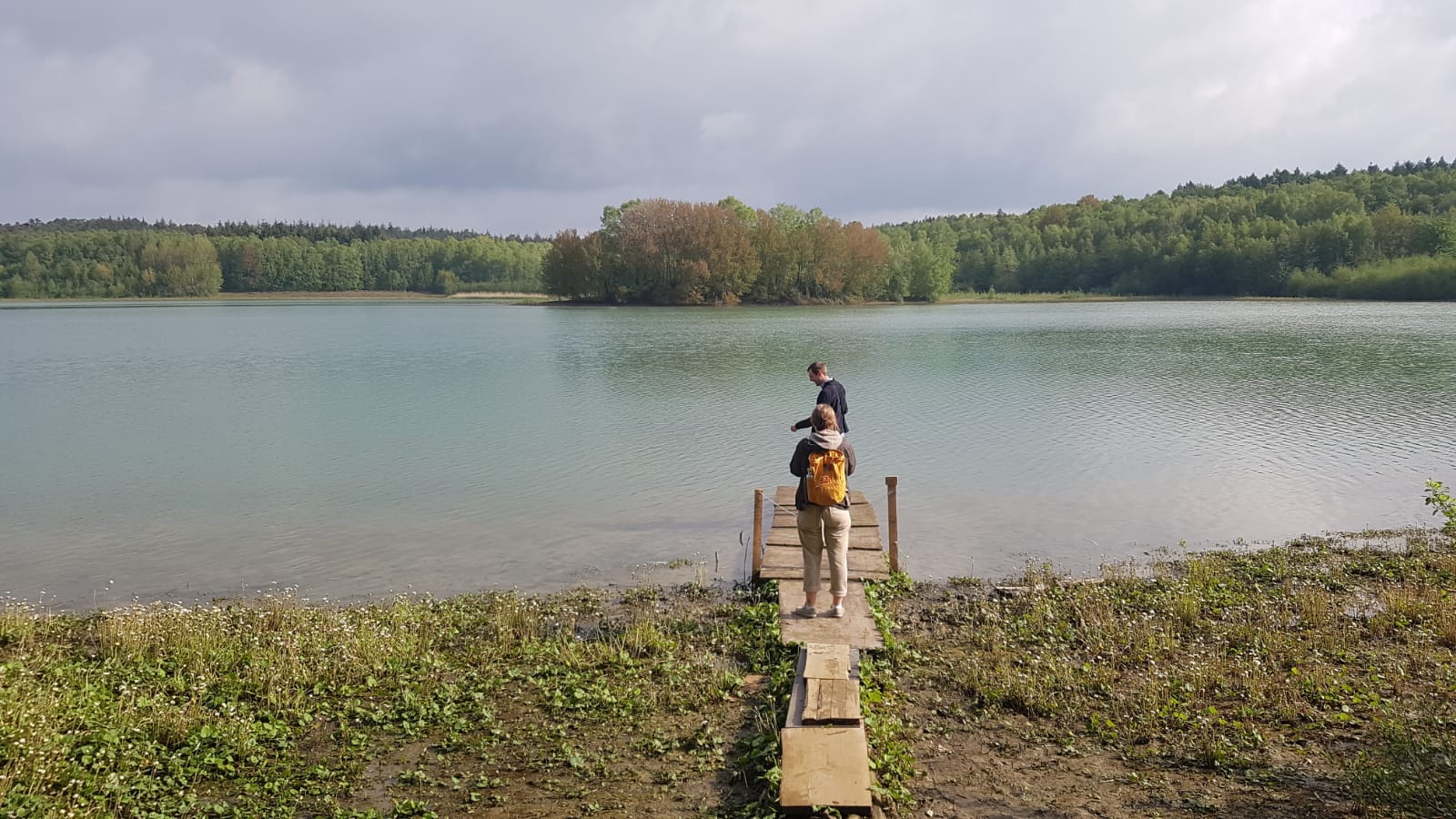 ---
The Orgateam
Next up you can take a closer look at the people giving it all to give you a time you won't forget for some time!
We are a young, motivated and animated team of spirited EGEAns from the beautiful cities of Hannover and Osnabrück. But see for yourselves…
---
The Topic
Sustainable Opportunities of Shaping Anthropogenic Influences
One of our biggest challenges will be to prevent a major climate crisis and to remove the negative influences we had on our environment within the past centuries. Consequently, future generations can live on a life-friendly planet with working ecosystems and a great amount of Biodiversity.
Therefore, the WRC 2022 offers the possibility to discuss methods of preventing anthropogenic influences on the environment. This includes ideas on raising awareness, sustainable food consumption and restoring previously damaged ecosystems. EGEAns will not only be able to discuss problems but also develop strategies on solving those issues.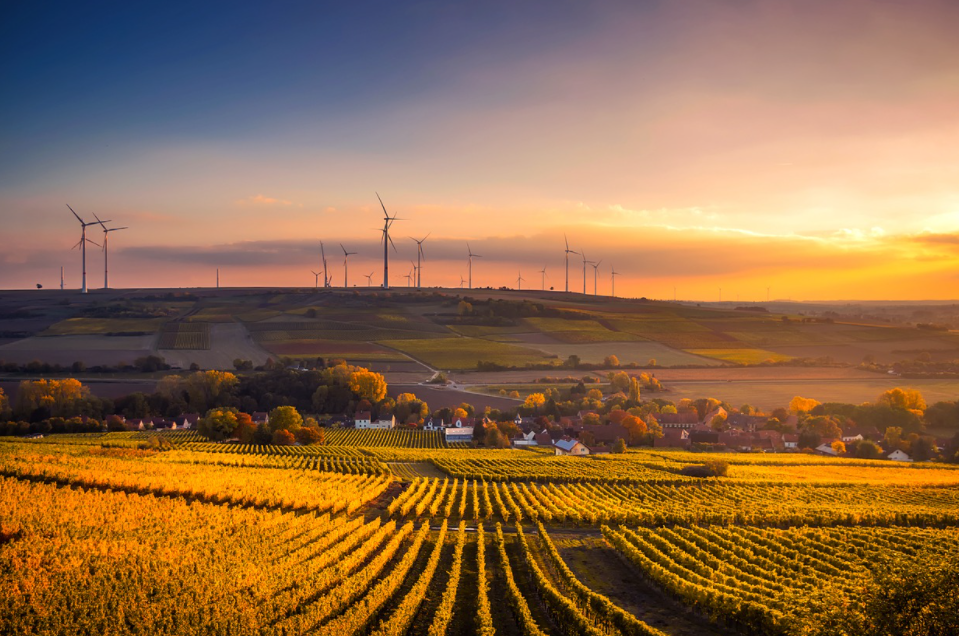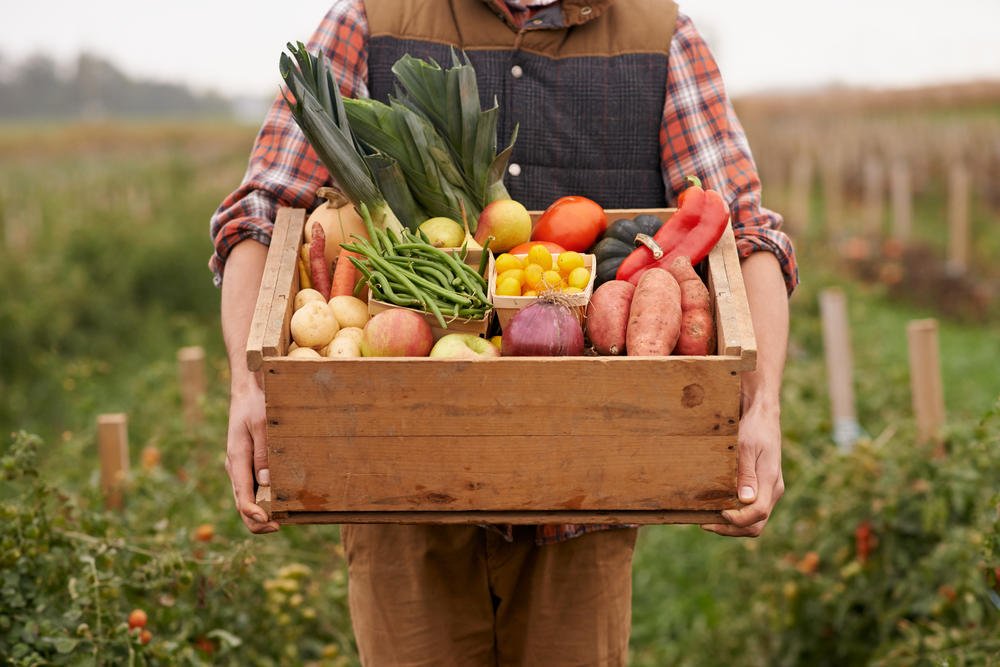 ---
The Program
This is only a temporary draft of the program! It may be changed at any point of the pre-application phase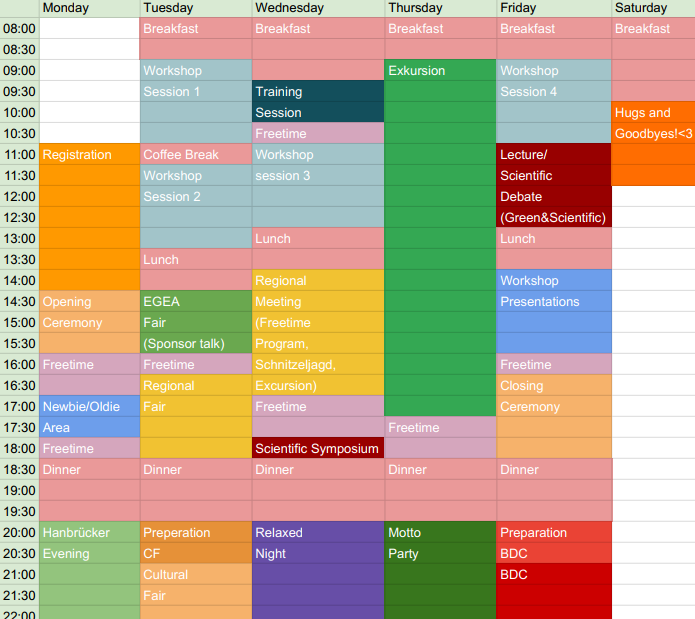 ---
PARTICIPANT & WAITING LIST
We finally published the highly anticipated Participant & Waiting list. We had some issues with the website, so we could not see the entities of the EGEAns who registered. Hopefully we assigned everyone to the right entity – if you see any mistakes, do not hesitate to contact us (wrc2022@egea.eu).
https://docs.google.com/spreadsheets/d/1lB9AlHXX3NomGoU8Oj3nd7k5aRo22ajr7rBJHSJEvN8/edit?usp=sharing
---
COVID-19 INFO
Germany has a lot of Covid-restrictions at the moment. Therefore, we will only conduct the congress with fully vaccinated people or people who have had Covid within 6 months prior to the congress. To keep everyone extra safe, we will also require a test before the event. More information will follow in the mails.
Here you can find the Covid-19 vaccinations which are approved for travel in the EU / Germany: https://www.pei.de/EN/newsroom/dossier/coronavirus/coronavirus-content.html?cms_pos=3
---
TRAVEL DETAILS
How to get there
The address of the accommodation is:
DJH Damme, Neuer Jugendherbergsweg, 49401 Damme, Germany
According to the official program, the opening ceremony will begin at 14:30 local time. If you would like to participate in it, we recommend that you will be there on time. The registration starts at 11, so you can hang out with other participants and get into the EGEA mood before the opening ceremony begins.
By public transport:
You should definitely make use of the Deutsche Bahn app or Google maps to look for public transport connections.
Deutsche Bahn is always delayed, so if you can't decide between two connections, take the earlier one or one where you don't have to switch trains too often.
If you use Deutsche Bahn or Flixbus, please click on the logos before booking. By doing so, EGEA gets a small percentage of the money you paid:
Via Bremen:
Take the RE1 from Bremen Trainstation (Hauptbahnhof), switch in Delmenhorst to RB58. Exit in Vechta, take the Bus S60 to Damme (Dümmer) Jugendherberge. This is the busstation of the accommodation. Here you can find the bustimes: https://www.moobilplus.de/media/moobil_fahrplan_linie_s60_web.pdf
Via Osnabrück:
From Osnabrück Hauptbahnhof, Take the bus X585 to Damme (Dümmer) ZOB. From there you can either walk 2 km or take the bus 655 to Damme (Dümmer) Freibad and walk the rest from there.
Please take a look at the operating times because it does not go that regularly.
https://www.vos.info/uploads/pics/585_05.pdf (second page)
or
From Osnabrück Hauptbahnhof, Take the RE9 train to Bohmte. Take the bus 212 to Damme(Dümmer) ZOB. From there you can either walk 2 km or take the bus 655 to Damme (Dümmer) Freibad and walk the rest from there.
Via Hannover:
Take a train to Osnabrück (for example: WRB RE60 or WFBRE70 and switch in Herford to RB61)
Take a train to Bremen (RE1 or RE8).
Once you are in Bremen or Osnabrück, follow the previous instructions.
Lower Saxony Ticket:
In order to reach Damme, you have to take a lot of different connections. If you want to use public transport, you can consider getting a Lower Saxony (Niedersachsen) ticket. It works in the district of Lower Saxony and you can take any bus and all RE, RB, S and RS trains. You can only start using it from 9 am on though. Up to five people can share a ticket – the more you are, the cheaper it gets for each person. The cheapest is 8,80€ per person and you can find more information here, although it is in German https://niedersachsenticket.de/
In the section of Carsharing we posted a link to a spreadsheet, you can put your name in the sheet of "Sharing a Niedersachsen Ticket" if you want to find people to share it with you.
By Car & Carsharing:
You can either use Blablacar, but the connections are usually only uploaded a few days in advance. You can also ask your driver beforehand to take a small detour and drop you off in Damme.
We also created this document, so you can share a ride. You can switch between the sheets, you can also write your name in the car list or the one to share a Lower Saxony ticket.
https://docs.google.com/spreadsheets/d/1H8zCnF8wZPnew7lJhv4-nxb0QnOqw-_G-VaivIzUj7s/edit?usp=sharing
There are some possibilities for parking at the accommodation. If they are already occupied by other EGEANs, you can park in one of the streets nearby.
Nearest Airports:
Münster/ Osnabrück, Hannover, Bremen, Hamburg, Dortmund, Köln, Düsseldorf
---
---
OUR SPONSORS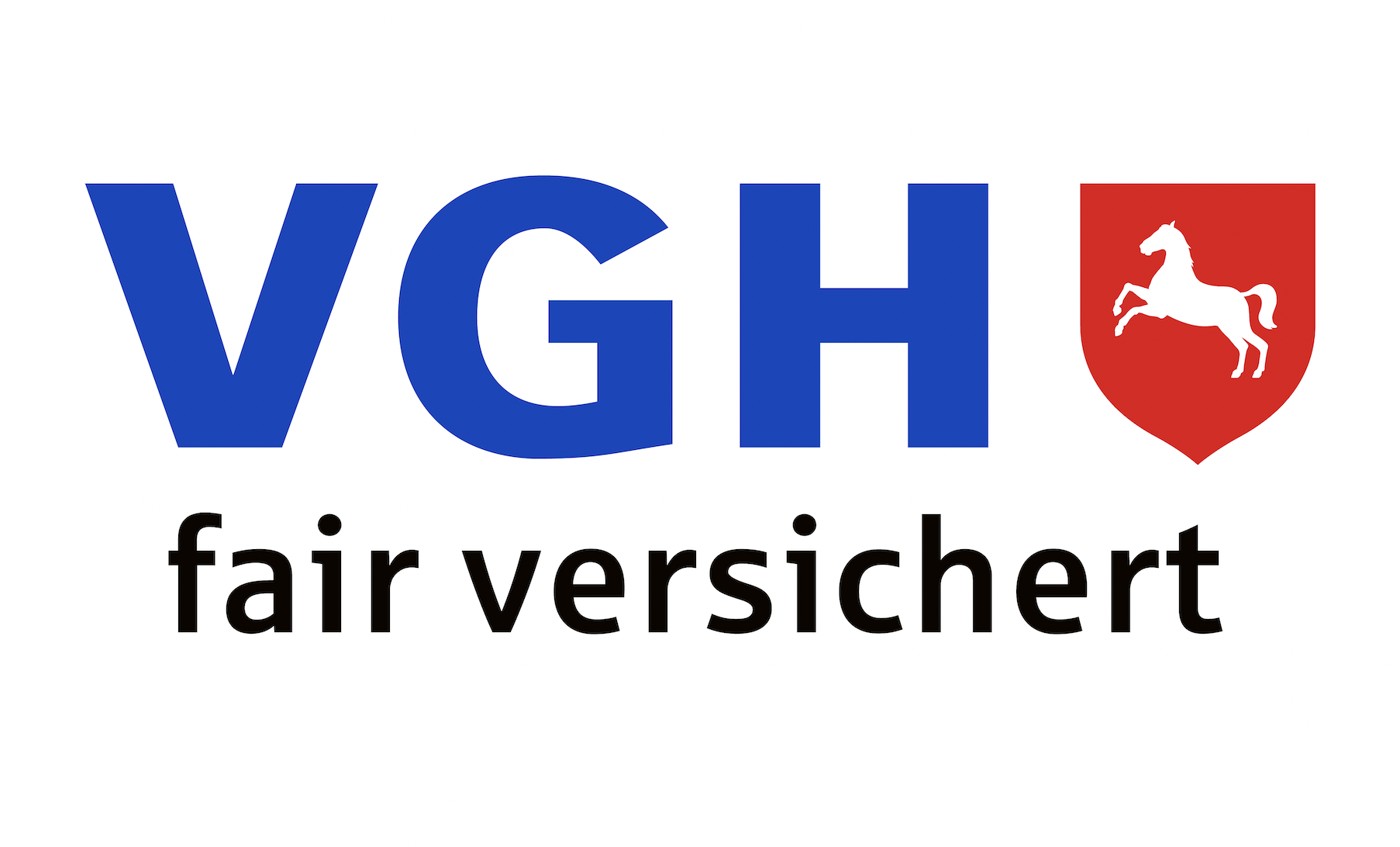 The VGH is Lower Saxony's biggest public insurance company. Around 4600 employees are responsible for approximately 1.8 million customers. The VGH is not only an important employer and insurance company, they also sponsor various projects and programs and supports sports, as well as cultural and social events such as the WRC 2022!
---
REGISTRATION
Please only register for one person. The registration period is open from 06.12 – 28.12.21.
Unfortunately the website does not enable you to see who registered. The entities of the people are not visible to us when registering either (we have to look up everyone's entity on the website) – so when you want to create the priority list, please ask in your entity groupchat who registered. Since some people still have "no entity" on their profile, it is easiest for us if you ask your entity members and create your priority lists.
Free
The price is 115,80 €
---

If you have any questions regarding the congress or any other official request, don't hesitate to contact us!

In case you want to learn more about EGEA congresses, just listen to the newest Episode from the EGEA Podcast!
---
Contact Us
Have questions or need help? Use the form to reach out and we will be in touch with you as quickly as possible.